Environmental Noise Control, Inc's Safety Program: A Company-Wide Commitment to Being Incident & Injury Free.
ENC promotes a caring culture and is intolerant of any incident or injury.
ENC believes all people have intrinsic worth, and its employees are valued & respected for who they are.
ENC workers work & live safely because of its profound belief in personal & job site safety rather than compliance laws.
ENC considers relationships to be the foundation of all accomplishments. Making connections, both professionally and personally, defines ENC's success.
ENC's safety program is committed to ensuring an incident & injury-free job site.
How ENC Achieves Its Safety Misson

Safety Training
Comprehensive Employee Short Service (SEE) Program
Job Site Audits
Safety Communication
Full-Time Safety Manager
Daily Task Analysis
New Employee/Green Hard Hat Program
Safe Work Procedures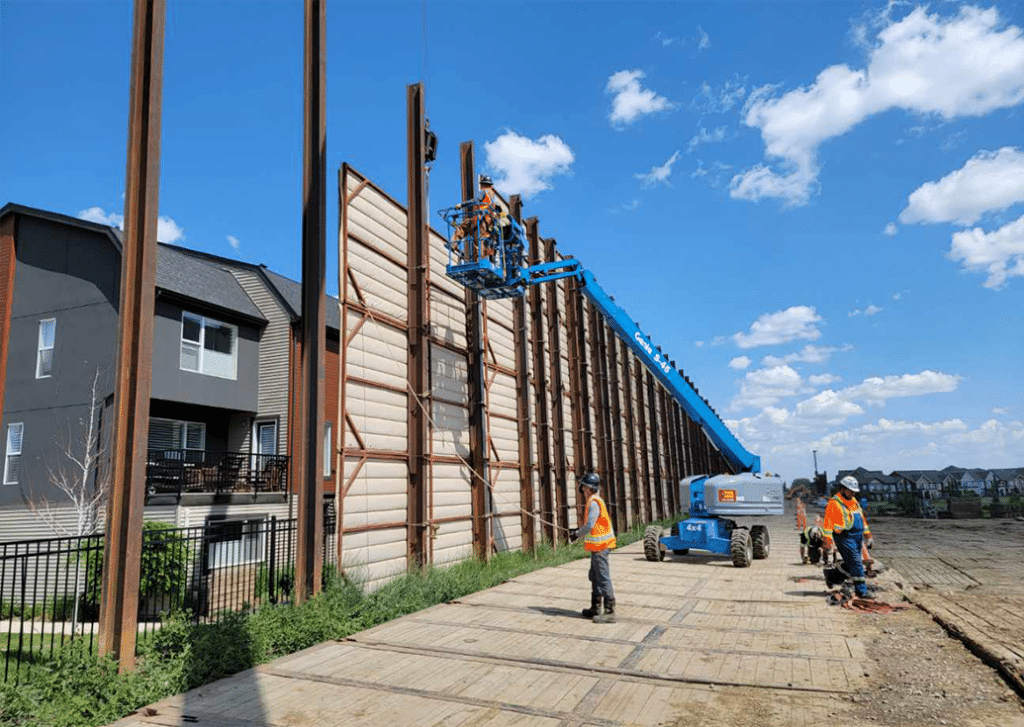 ENC is proud to be a member of the following safety organizations:
ISN helps 75,000 contractors and suppliers manage risk and support sustainability, evaluating company safety cultures by collecting and reviewing insurance and other risk management documentation, such as supplier certificates, Workers' Compensation, and financial information. The organization assigns and tracks the completion of contractor and supplier employee-level training and qualifications required to perform specified tasks to meet client and regulatory requirements, benchmarking contractor performance against industry peers with reporting tools, dashboards, and data analytics.
The ISN RAVS Plus recognition demonstrates to Environmental Noise Control's customers that the organization has undergone a higher level of scrutiny. This internationally recognized designation illustrates to clients and employees that safety is an ingrained part of the company's culture. As onsite contractors providing consultation, installing equipment, or making service calls, customers have the peace of mind that ENC field technicians are thoroughly trained and knowledgeable in the best practices to avoid accidents.
To achieve this designation, an intensive ISN audit was conducted, which resulted in zero deficiencies and only a short list of opportunities for improvement. This was made possible in no small part due to the training and knowledge of the safety managers and field technicians chosen to participate in the audit.
ENC proudly maintains RAVS Plus certification and strives to maintain this prestigious designation and dedication to its safety culture as the company grows and develops into the future.
The Results of ENC's Safety Program
By focusing on employee training, thorough safety communication, and a culture of caring, ENC achieves its goals of being incident & injury free and remaining an industry leader in safety.