Greeley Tribune Features BAENC, Donald Behrens
May 26, 2018
Drillers Turn to Technology to Corral Well Site Noise
Take a look at The Greeley Tribune's article featuring Environmental Noise Control, Inc!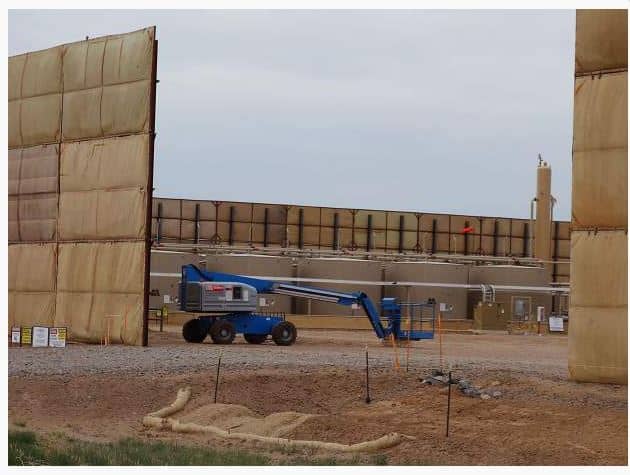 The Greeley Tribune features ENC and the Principal, Donald Behrens. Take a look at the highlights below.
"Born in Brighton, Behrens' education and early career were as an oil and gas engineer and manager. While working as a manager for Baker Oil Tools in Los Angeles in the mid-1980s, he started a project with Chevron to respond to noise complaints that targeted the oil company over its operations there.
'Once we dug into the issue, we realized the available environmental noise materials were designed for factories or interior spaces and not up to the task we were looking at,' Behrens said.
'Until then, there was no need for temporary or exterior-grade sound control,' he said. 'So, we began the development of the acoustic blanket. We found a company in Bakersfield that produced cotton bales using form-fitted PVC sheets as sleeves and asked them to produce sound barrier blankets using absorbent materials we specified.'
Once perfected in the early 1990s, the acoustic blanket was soon in demand for oil and gas operations and construction projects from California to Texas to Massachusetts.
When the Barnett Shale play in Texas turned hot in 2005, Behrens was called upon to demonstrate that noise from oil and gas development could be managed, even in dense urban areas.
'We were asked by the City of Fort Worth task force to study noise issues, and eventually, they asked us to produce a demo project in 90 days," Behrens said. "Our noise-control project convinced them that noise could be taken off the table as a development issue.'"
Click Here to read the full Greeley Tribune article that features ENC.